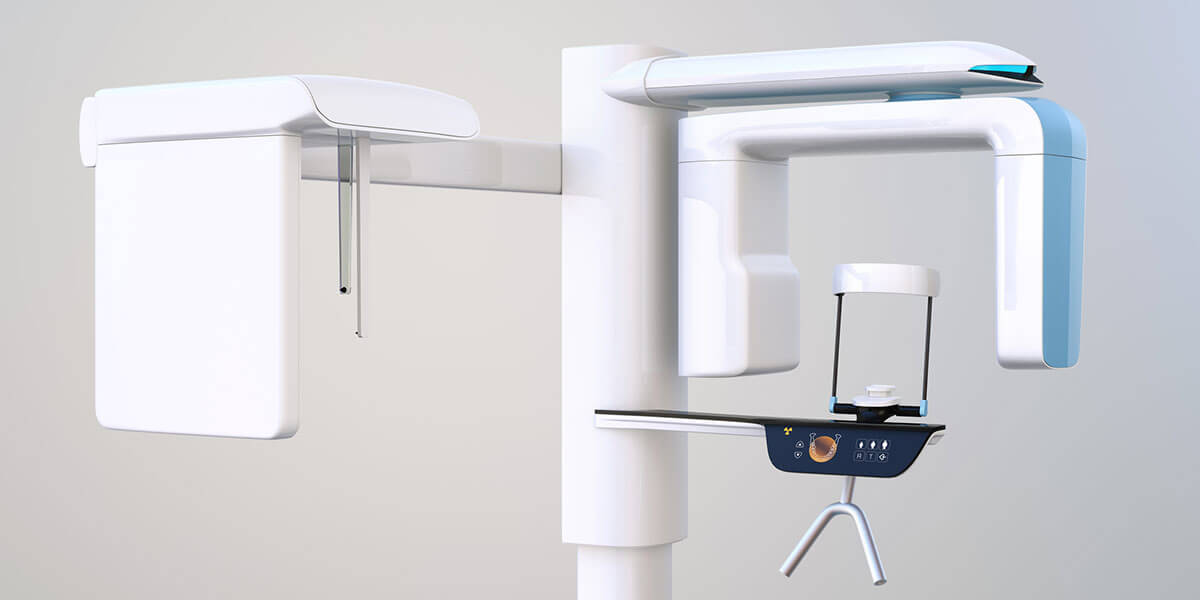 ---
Tangredi Endodontics provides Cone Beam scanner technology in Garden City, NY Call 516-746-3636 to learn more and schedule your appointment. 
One of the most exciting new technologies in dentistry is the cone beam scanner and we're happy to offer this technology at Tangredi Endodontics. If you haven't had a cone beam scan in the past and you've been told that you need one now, here's what you need to know about this important new tool and why we use it.
---
What Is a Cone Beam Scanner?
---
Traditionally, dentists have used x-rays to examine the bone and teeth below the gumline. These x-rays are two-dimensional, but cone beam scanner imaging gives us a digital tomographic three-dimensional picture of the area we need to examine. Cone beam systems allow us to see a 360-degree view of the tooth and its surrounding structures. 3D cone beam scanners provide us with limitless views of the teeth, and they do all this while using less radiation than x-rays and traditional CT scans. You'll find that the cone beam scanning process is fast, simple, and painless.
---
Why Do I Need a Cone Beam Scan?
---
There are many reasons for using cone beam scans in dentistry, but specific to the field of endodontics, we use cone beam scanners prior to endodontic surgery; they can help us see if there are abnormalities in your canals prior to a root canal procedure, traumatic fractures below the surface, resorptions, and lesions. We use the detailed imaging from cone beam scanners in order to:
Gather more detail where two-dimensional imaging has indicated that a situation may be high risk

Assess potential risks prior to surgical procedures

Obtain precise information about anatomical relationships

Provide us with the most accurate data available so we can make better decisions and improve our patients' surgical outcomes

Accurately determine the working length of the tooth when resuming treatment
Call 516-746-3636 to schedule your appointment.